Are you an Aspiring Phone Sex Operator? - Please before you spend a lot of time and money invest $3.99 in Amberly Rothfields book "How I Made $10k a month as a Phone Sex Operator. "
| | |
| --- | --- |
| | This is basically a how to guide to get into the business and build it to make a comfortable living. Everything from the very basics to dealing with clients when you are making the big bucks. Being a PSO is not easy but like other business ventures it can be very lucrative with intelligent hard work. |
---
Toll Free Services: The best toll free service that I have found for the independent PSO is from Kall8. The rate is not the cheapest but the special features are worth the extra cost. The best feature about this service is the call announce feature that makes it possible to play many different characters while using a single telephone line. This announce feature actually plays a brief recorded announcement when you first answer the call that tells you which character the caller is calling for. The service will also provide you call detail by email after the call and you have the ability to block bad callers, annoying callers etc. all real time. Kall8 has a bunch of other features that you may or may not find useful. You need to watch what features you use as you can nickel and dime yourself with features that don't pay for them selves. When using a toll free service you can get a cheap featureless local line saving you money. You don't need Voice Mail esp. if you plan on playing several characters. You do need caller ID and to cut down on your toll free bill I suggest you get a long distance calling package. That way you can call your client back, if he will let you, and use your free long distance and not your expensive toll free line. Just be sure you block your phone number when calling out so he doesn't get your local number.

NEW at Kall8 is the "Click to Call" buttons for your website. -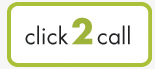 ---
Domain Names: Godaddy.com offeres hands down the best value and least expensive domain name registration! Typically in the $7 to $9 range but can be as low as $1.99 if you purchase a hosting package. My biggest concern for you as a PSO is your ability to keep your identity private. Godaddy and other registrars do offer a premium "Private Registration" service that in theory will protect your identity. Just understand that any PI or investigator or Officer of the Court can get you registration information. Because of this I will gladly register your domain name under my umbrella with you retaining ownership rights to sell, move, host or do with as you please. If anyone wants to know who you are they have to come to me and I am not talking. The cost is the same as the Godaddy.com price. I do not charge any extra for this service. If you use my phonesex billing/processing services I'll register your phonesex domain for free. The side benefit to you is that your ownership identity is assure. Visit Phonesex-domainNames.com for details.
---
Web Hosting: Whether your looking for a plain Jane basic simple web site or something more elaborate like a "Word Press" based web/blog presence Godaddy.com has a hosting package that is easy to use and is inexpensive to start but can grow as your needs grows. Hosting includes email and tools to analyze your traffic. As long as your content is not illegal Godaddy.com is ok and PSO friendly. Again if your privacy is a concern as I referenced above in registering a domain name I will obtain your hosting plan and provide you with the log on and set up information you need to get your site going. Just stay away from any of the "WEB SITE TONIGHT" type packages. They will not provide the flexibility you will need. The cost is the same as the Godaddy.com price. I do not charge any extra for this service. If I provide billing services for you through Web-Tokens.com I will host your domain name and provide you a basic disclaimer page web site free - details at Phonesex-WebHosting.com
---
Word Press - Looking for the best place to host your Word Press Site? Look no further than Godaddy.com. Fast free set up with plans that start as low as $4.24 per month. By hosting your own Word Press site with Godaddy.com your no longer at the whim of your free host shutting you down for inappropriate content or whenever someone flags your BLOG or site. GoDaddy is PSO friendly. Hosting includes email and tools to analyze your traffic. If your do your site or BLOG using WordPress you should host it at Godaddy.com!
---
Adult BLOG Writer - One marketing technique in this business are BLOGS. BLOGs are like your characters diary. Writing or posting in your BLOG should be all about the type calls you like doing. BLOG post can be very short and simple like thanking a caller for his call or gift to something more in detail with or without photos and links. For BLOGS to be effective they need to be posted to multiple times per week if not daily. If you can't commit to actively posting several times per week then don't do a BLOG. A non-active BLOG I feels hurts your character as it makes her seem unavailable or non-active. If writing is not your thing you can hire a good BLOG Writer. One I use is AdultBLOGWriter.com When you have your BLOG up you should link from all the pages on your web site to your BLOG and anytime you send out emails to clients or make post in newsgroups add your BLOG's url.

---
Adult Content Writer - Do you need an adult writer? This service provides writing services to phone sex operators, sex toy sellers, paysites, and more. They provide a wide variety of services including, but not limited to: blog writing, phone sex character development, sub/slave manual writing, erotic stories, mp3 scripts, sugar daddy contracts, slave contracts, and more. To learn more about these services visit: adultcontentwriter.com. You can also reach them by email at writer@adultcontentwriter.com.

---
Educating Yourself on Fetishes and call topics - Doing calls as a PSO is not as easy as talking dirty on the phone with your spouse or boy friend. Call topics can vary from the tame to the bizarre. The better you understand these topics the better you will be when you get a call for one. I created 5 BLOGS that I have an experienced PSO / writer post in them. You should subscribe to these BLOGS and become a better educated PSO ( it's FREE ).

---
Gifts from Clients: Clients from time to time will want to send you gifts. Especially around the holidays. $ in the form of tips or tributes don't always satisfy the client desire to be your "special" client. Giving out your PO Box address or shipping address is a big NO NO for obvious reasons. So I built a site called EmailaGiftcard.com that provides a listing of web sites that offer gift cards that can be sent to you via email. By putting a link on your web site to EmailaGiftcard.com you can direct your clients to a safe place where they can purchase you something nice. Your or they can choose a participating store or choose a "Universal" gift card useable at the store of your choice. One of the nicest things about getting gifts, tips or tributes in the form of a gift card is that you get 100% of the value of the card and it's tax free. Be cautious of sites like Amazon.com who claim that you can establish a wish list that your clients can pick out and purchase you merchandise that will be shipped directly to your door with out providing your real name and address to your client. These service have flaws and I have personal knowledge of girls who identities have been compromised. Don't take a chance. Have your client send you an emailable gift card. (Amazon does provide email able gift cards) You can make your own graphic or use one of ours listed here!
---
Erotic Stories - If you have a knack of writing good erotic stories a great place to market them is A1AdulteBooks.com. They make it easy to get setup and they do all the billing and delivery of your stories.
---
Billing: Web-Tokens.com is my billing platform I provide for Independent PSO's. If your a service that has multiple girls working for you I am not the billing platform for you. Sorry. Currently my billing services are open only for owner operated PSO's. Web-Tokens.com is the best way to bill clients using a Visa, MasterCard, Discover or AMEX card. With Web-Tokens.com what the client is actually purchasing is a pre-paid phone ecard that he redeems with you when he does a call with you. It shows up discreetly on his credit card statement as Web-Tokens.com and if anyone like a spouse or girlfriend sees his bill and goes online to find out what Web-Tokens.com is they will see that it is a provider of pre-paid ecards use on the internet to play on line games such as world of war craft etc. Your are paid 75% of the value of the pre-paid phone ecard sold. Payment is made to you weekly. There is no set up cost, monthly fee or monthly minimums. www.Phonesex-billing.com

Online Store - Want to sell videos, audio recordings, pictures, stories or other digital items? Web-Tokens.com now can set you up with a full online store so you can sell your digital items. Once set up you have the ability to manage your store - adding and removing products and managing your sales.

Digital Product Fulfillment with Amazon S3
- Need a place to host your video, and audio files and other digital item you sell online? Amazon's S3 is the most reliable and inexpensive service available and they are Adult friendly. We can also integrate your Amazon S3 service into your Web-Tokens online store.
---
Bad Boy List - I publish a searchable Bad Boy list. To be on this list a caller would have done a charge back or used a stolen credit card with one of the PSO's I bill for or a PSO service that has submitted the information to be included in the bad boy list. We also post "WANKER" alerts - a wanker is someone who calls with no intentions of paying for a call. He ask lots of questions using stall tactics while he is jerking off. This list is only available to individual PSO's and other PSO Companies free of charge. The searchable list can be accessed at www.wankervilleusa.com . You must register to access the site. Once you are registered you can sign up for email alerts when ever someone has been added.
---
Site Counter - Every site and BLOG should use some sort of independent counter. A great free one that provides a wealth of information is Statcounter.com

---
Restricted to Adults - It is so very important that we protect our sites from children and others who do not want to see adult content. The Adult Industry in association with ASACP (Association of Sites Advocating Child Protection) have come up with a method that easily allows site filters to keep your site from being displayed. You simple add a special "Rating" Meta Tag to your web site code. This code is recognized by all site filters to inform them that you site is an Adult Site and has content that is of an Adult Sexual Nature. The code is <meta name="RATING" content="RTA-5042-1996-1400-1577-RTA" /> But please take a moment and visit the Restricted To Adults site and read about it. There are also links to other Adult Industry resources you might find helpful.

---
Phonesex Domains for FREE - If you use my phonesex billing/processing services I'll register your phonesex domain for free. The side benefit to you is that your ownership identity is assure. Visit Phonesex-domainNames.com for details.
---
Web Site Hosting for FREE - I am now offering free phonesex web hosting for PSO's who also use my phonesex billing/processing services. Visit PhoneSex-Webhosting.com for details.
---
Back up services: - You need to protect your data on your computer. That means get a good virus scanner and use it but even more important, you need to make daily backups of your computer data. Today with a high speed internet connection the back up process is easy by using services such as Carbonite.com and DropBox. Back up are so very important and for just a few dollars a month it can be done automatically. As a bonus your backup is off site safe from fire, thief, viruses and accidents. DropBox and IDrive offer some free space that is upgradable for a fee. It's only a few dollars a month but a necessary business expense as is the cost of virus scanning and is deductable as such. There are other similar services. Just go to Google and search "Online Backup Services"


---
Laptop and Computer thief security - A friend of mine had his laptop stolen from his hotel room and because he had this free software installed the police were able to track the computer down and arrest the person that had it. While it was in the hands of the thief he was able to secure all his data so the thief could not access it. The software can be downloaded from www.preyproject.com Runs on Windows, Mac, Android, Linux and Ubuntu systems
---
Anti Virus / Firewall Software - This is an absolute must for anyone using the internet. Especially if you use the internet to make money. There are several good products out there like ZoneAlarm, McAfee, Nortons, TrendMicro and more. Pick one and use it. Set it up to automatically update and scan your computer. They all have Firewall options that prevent someone from getting into your machine and taking control. Make sure you turn on the firewall option. I use ZoneAlarm and have been happy with it. In addition to using an Anti Virus and Firewall software I also use SuperAntiSpyware and Spybot Search and Destroy and Malewarebytes I run each of these monthly.. sometimes weekly if my system is running slow.
---
Support groups online - There are on line forums for PSO's. I'll list a few here but be cautious with the information provided and don't get caught in the mud slinging that happens from time to time. Remember there are two sides to every store and sometimes a few more. There is good information and ideas posted in these groups from time to time. Also be cautious of anyone wanting to get close to you. This is a very competive and back stabbing business for some reason. There is pleanty of business to go around! I think creating alliances and business relationships with other PSO's is great just be cautious and protective of your business and marketing methods. Textilicious - PSOSupport.com - NiteFlirt-Speakers on Yahoo - Phonesex.yuku
---
Marketing - The life blood of this business. Click here to read my Phone Sex Marketing BLOG. I'll be posting my thoughts and ideas on marketing your PSO business. Be sure to sign up to "Follow" it so you get the latest updates.
---
Phone Sex Books - Phonesexbooks.com provides links to books about phone sex. Some are "how to" and others are fiction.
---
Attention PSO's if you have a resource that you would like to share on this site please email it to me.